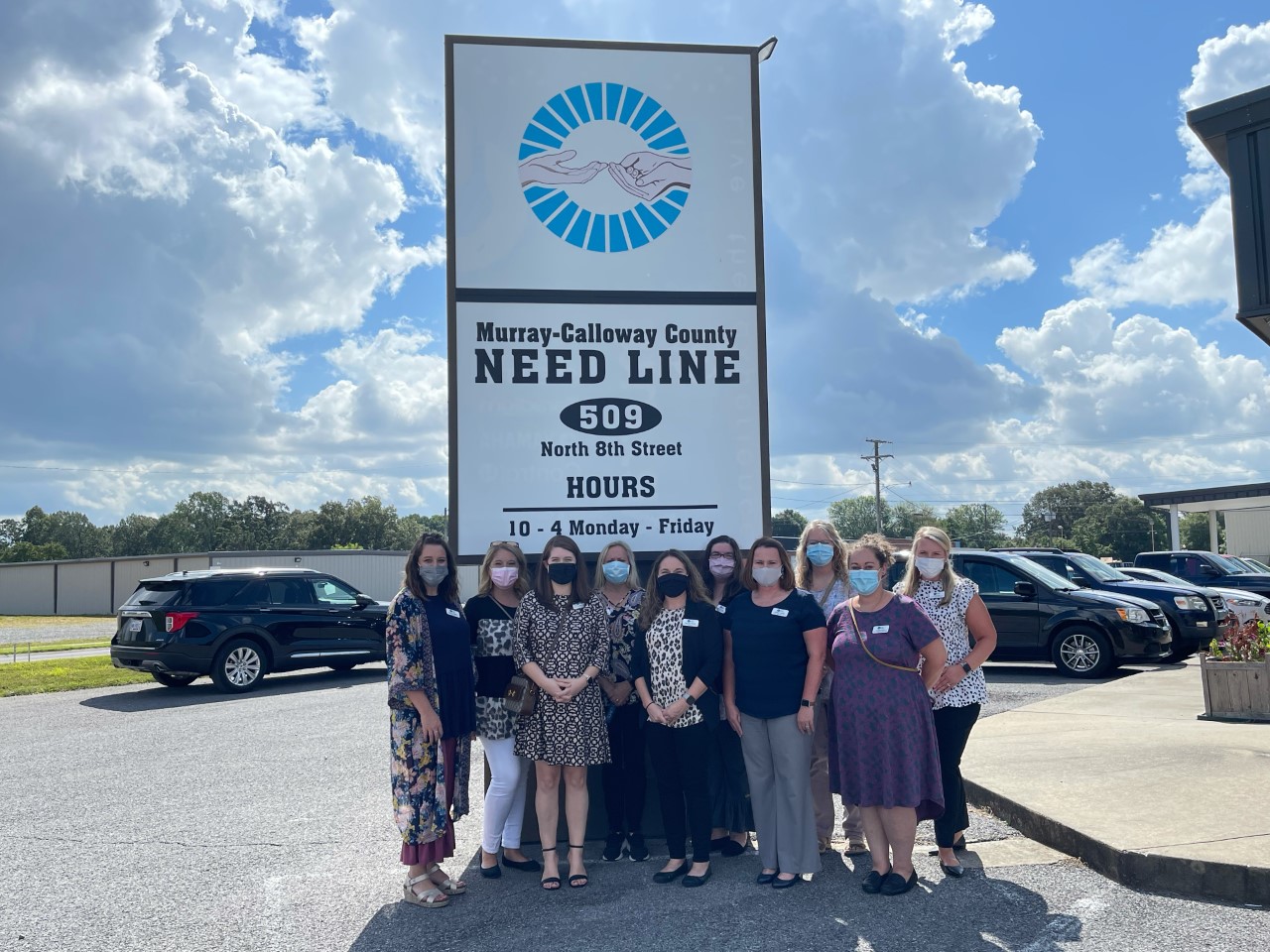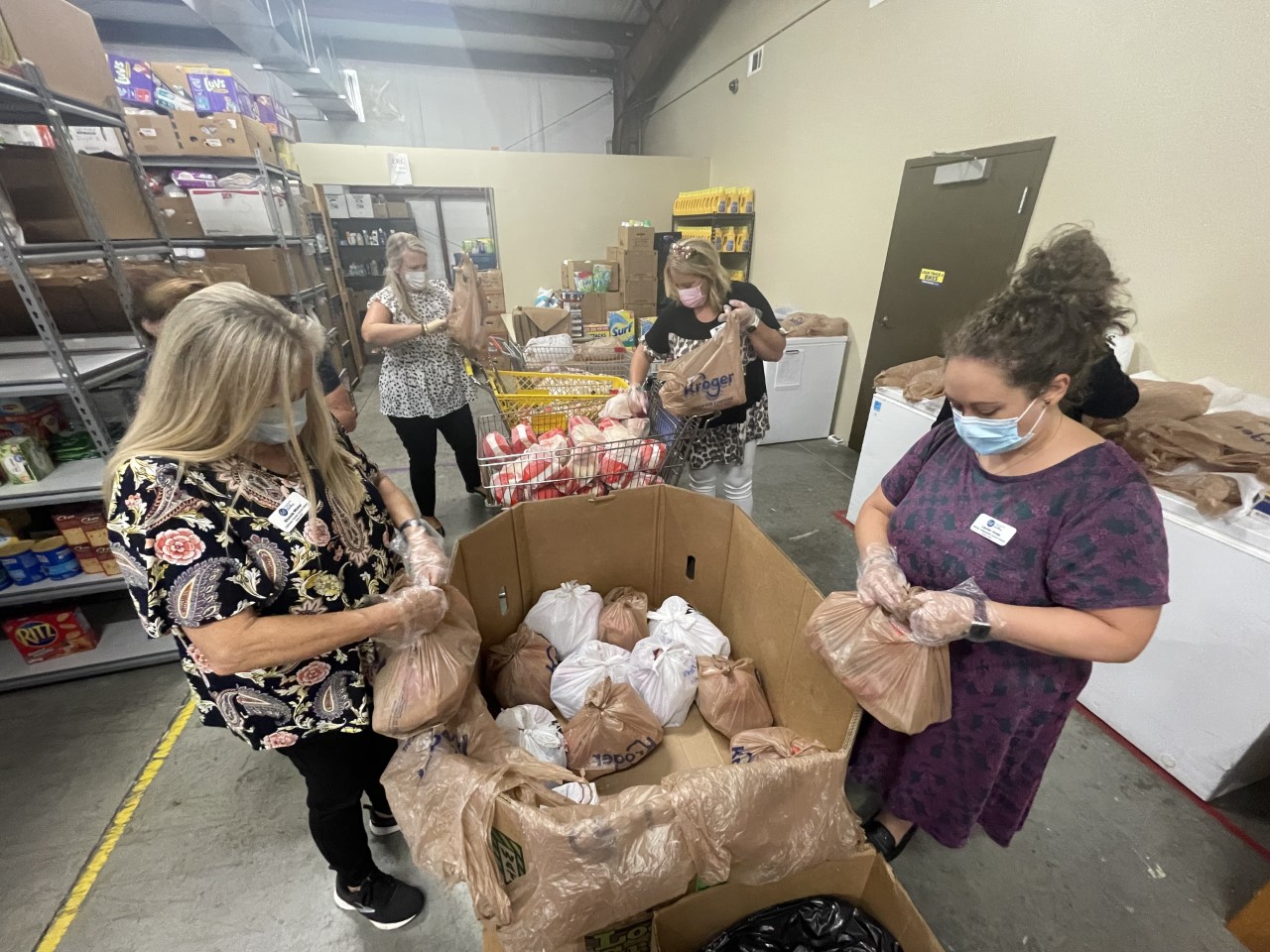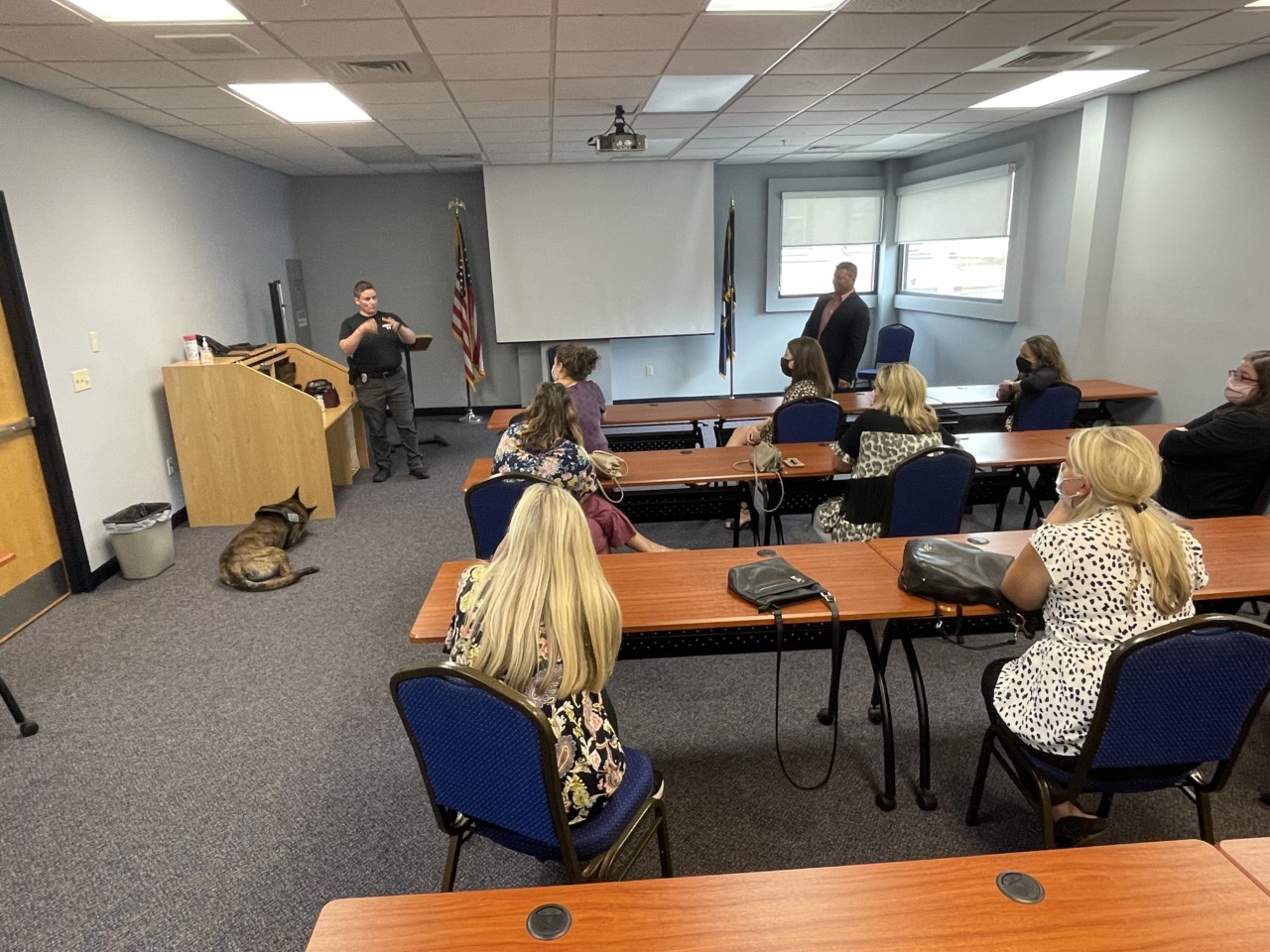 In the first photo: LIFT Participants are pictured outside of Murray-Calloway County Need Line where they served inside the warehouse. Pictured (left to right) are: Kaysin Higgins, Robyn Darnell, Shelley Stubblefield, Rhonda Wicker, Mechelle Morgan, Hannah Stark, Ashley Fritsche, Amanda Tipton, Lauren Hines and Erica Gray.
Second photo pictures LIFT class members serving at Need Line.
Third photo pictures LIFT class meeting with Murray Police Department officers.
MURRAY, KY (September 16, 2021) - The Leadership Initiative for Teachers (LIFT) program, presented by the Murray-Calloway County Chamber of Commerce, resumed this week with a focus on community organizations and resources.
LIFT participants started their day by attending the Chamber's Business at Breakfast event where they heard a Murray State University update from president, Dr. Robert L. Jackson.
After breakfast, the class travelled to Emerald Therapy Center where they met with Shelley Baer, LCSW, SAP-DOT, Executive Director, to discuss mental health in education. The class learned how students can work to overcome anxiety, how teachers can adapt classroom activities, foods that can potentially affect a students' mental health, and financial resources available to families on a local level to name a few.
Murray-Calloway County Need Line welcomed the LIFT class and shared what resources they provide to students and families. While at Need Line, participants volunteered in the warehouse to prepare bags for an upcoming food pickup.
The LIFT Class spent a portion of their day meeting with the Calloway County Attorney's Office and Murray Police Department to discuss the top issues our community is currently facing and how educators are a key factor in keeping our students safe.
Representatives from both CASA by the Lakes and HOPE Calloway met with LIFT participants to close out the day. Both organizations shared how they serve our local students. LIFT participants brainstormed with each group on how to better connect to our local educators and chatted about needs they have seen within the schools that could be met through future organizational programming.
The LIFT program will resume on Tuesday, October 19th with a session focusing on agriculture in Calloway County and potential career opportunities.