Only Chamber members are referred through Chamber inquiries via phone and walk-ins.
Grand Openings, Relocations, New Offerings, Expansions, New Ownership, New Members.
Access to Chamber membership list with over 600 members to help you market your goods and services.
Weekly email newsletters are sent out to all members to update on new information that Chamber members need to know.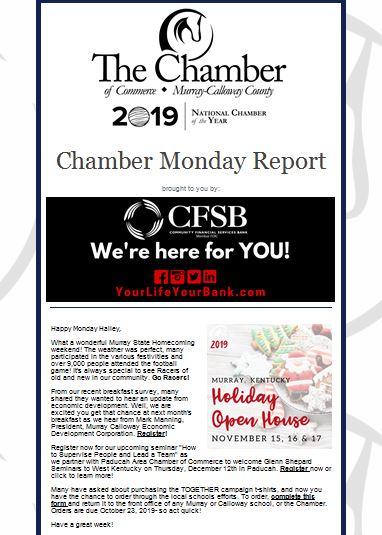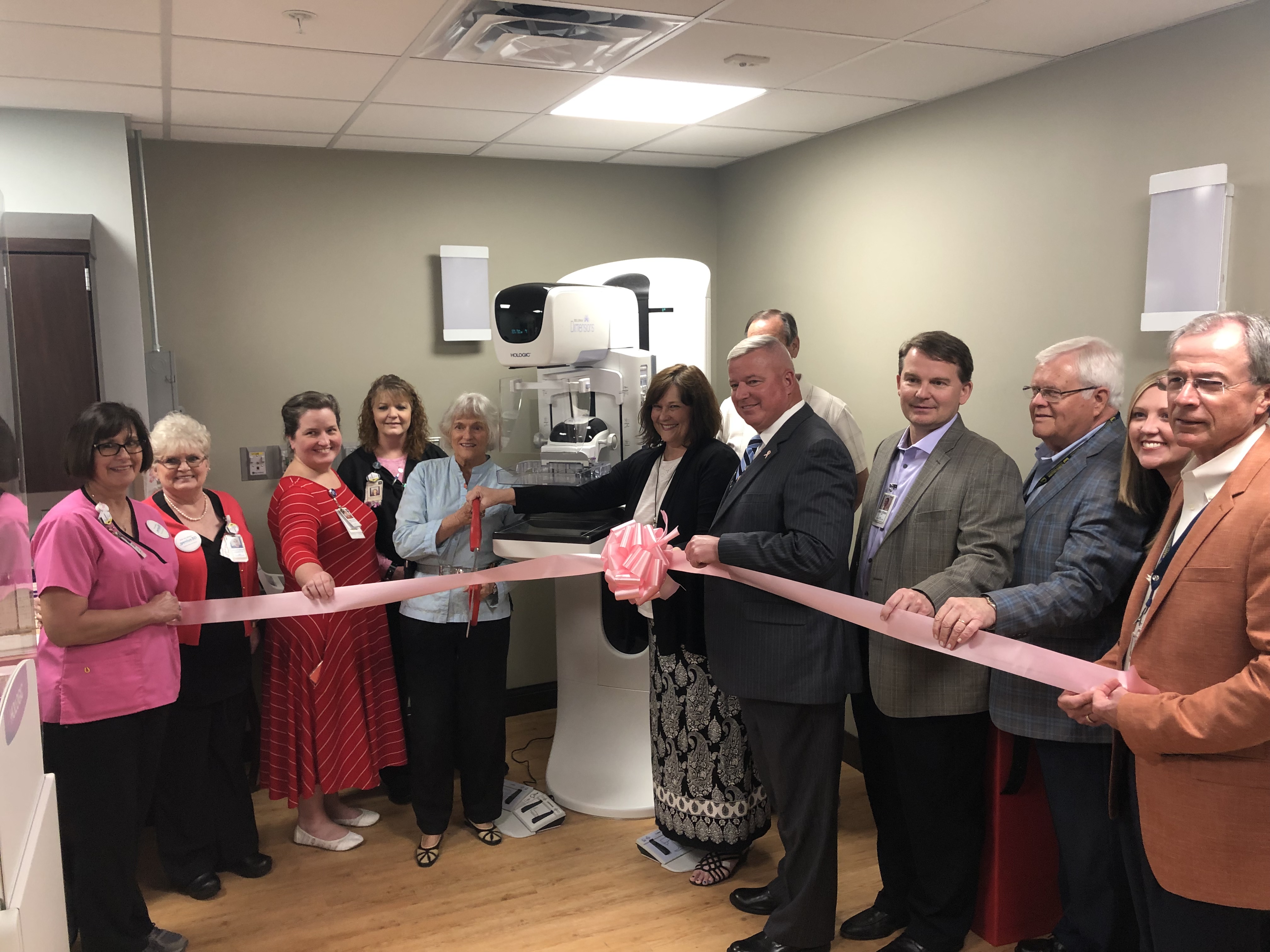 Free website linked from our homepage. Also, a business page search, helping visitors find local Chamber members.
Seminars that assist business owners with services from start-ups, accounting, marketing, human resources, etc.
Large conference room for up to 25 people. Activities can include sales presentations, group meetings, planning sessions and more.
Research and Statistical Data
Access to volumes of demographic marketplace information for use by membership. Resources available for information and contacts within various fields.
Nearly $100,000 worth of gift certificates sold by the Chamber each year. Certificates are redeemable at participating Chamber member businesses and guarantees shopping dollars stay in Murray.
Chamber serves as an important voice in local, regional, state, and national government. Representatives travel to meet with government officials throughout the year.
Numerous membership gatherings such as Business @ Breakfast, Business After Hours, Young Professionals of Murray and Women in Business.
Chamber members are able to display their business cards and brochures in the Chamber of Commerce office.