On behalf of the Murray-Calloway County Chamber of Commerce Staff & Board of Directors we would like to say welcome to our community! Whether you are looking to relocate to our community for a job, for school, for family or for retirement, we are happy to have you.
Our goal is to help provide you the resources you need to feel a sense of belonging in Murray & Calloway County from day one. Below you will find a variety of links and resources to help get you connected.
Please click on the images below for additional information on the specific industry, business or component of our community in which you are exploring.
Have additional questions? Contact Us!
Visitor & Relocation Guides
Taxes in Kentucky
State income tax: 5.00%
Local income taxes: 0.01% - 2.50%
Sales tax: 6.00%
Property tax: 0.83% average effective rate
Gas tax: 24.6 cents per gallon of regular gasoline, 21.6 cents per gallon of diesel
Taxes in Calloway County
Visit Calloway County PVA office website
Let Us Help You Find a...
Schools in Murray & Calloway County
Play Local in West Kentucky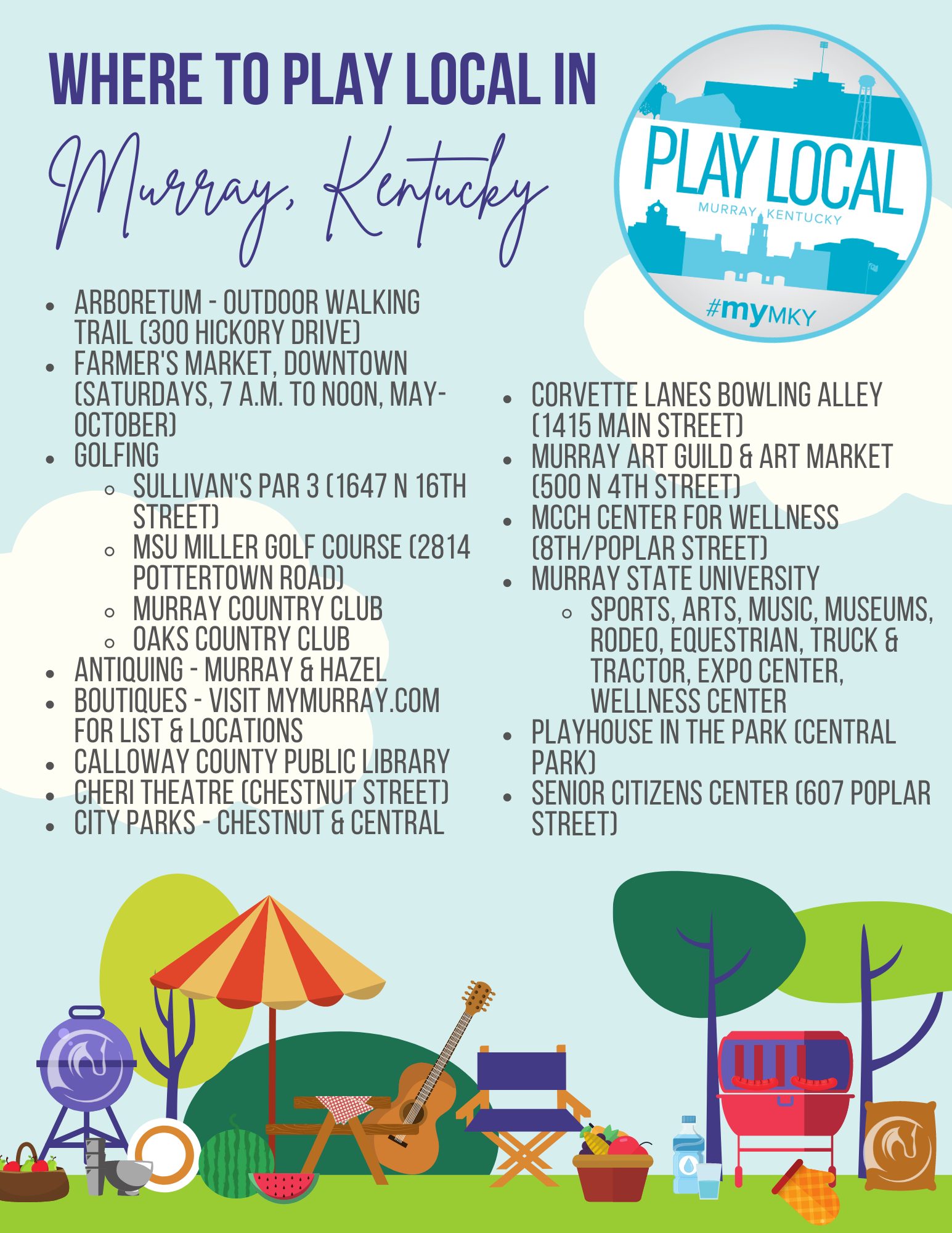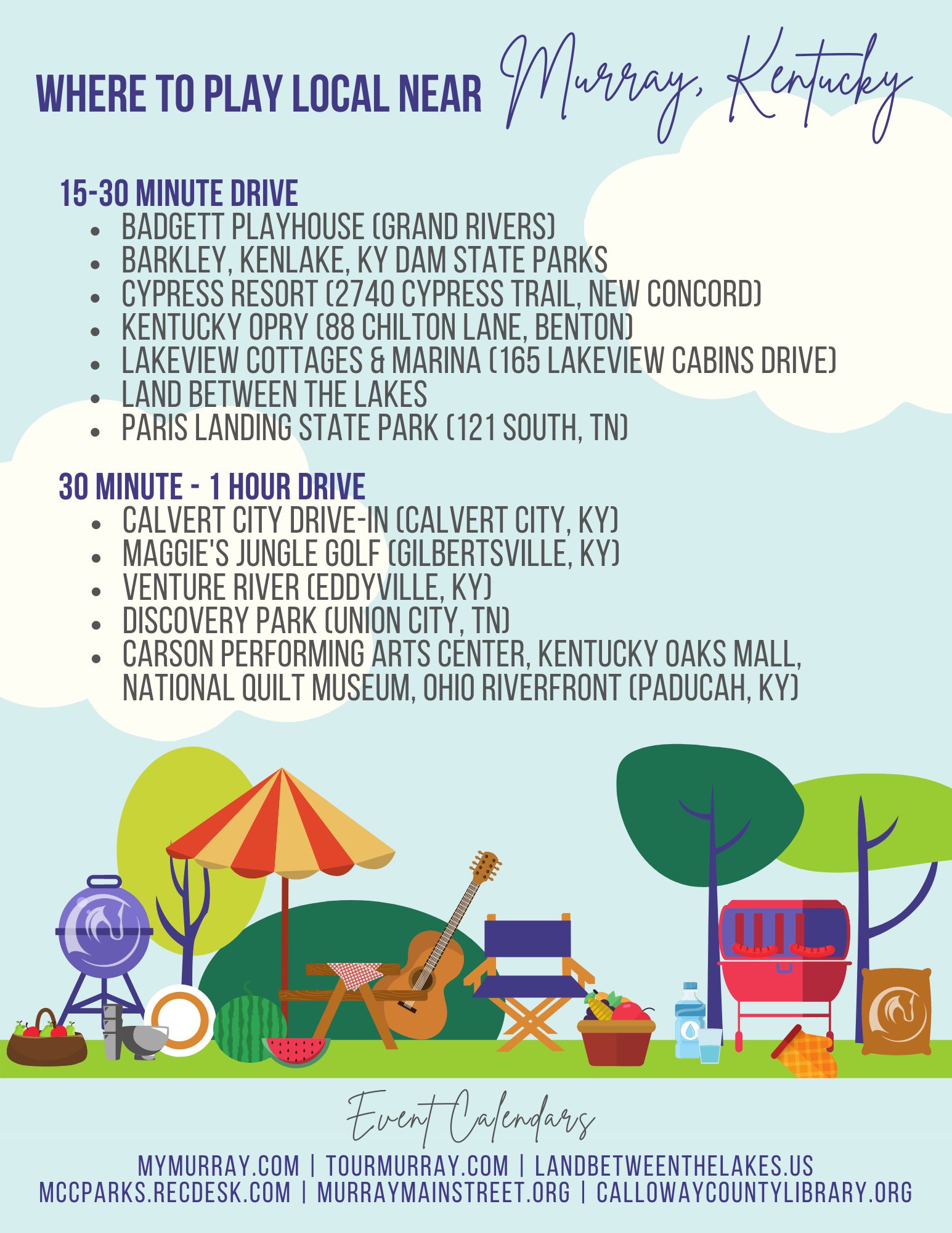 Healthcare Providers in Murray & Calloway County