The Murray Calloway County Chamber takes on the biggest challenges businesses are facing so you can focus on growing yours. We provide opportunities for our members to influence civic, social and economic initiatives that support communty growth.
Every day, the Chamber is advocating for your business interests which translate to your bottom line. Here are a few events and members only benefits that engage your business in public policy.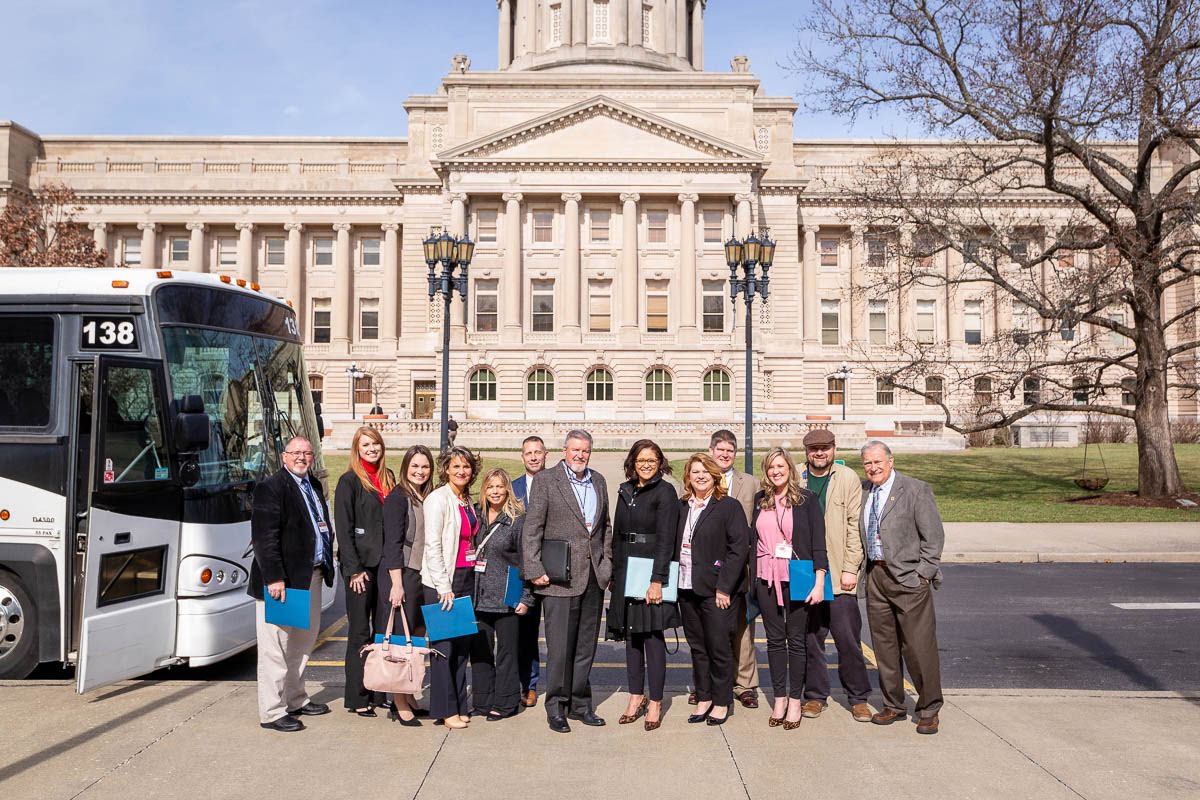 Held in February annually, Calloway to the Capitol (C2C), connects community leaders with policy and decision makers in Frankfort on issues impacting our local Murray-Calloway County community. This is a full day event with meetings with the Governor's office, Cabinet Officials, our State Senator and State Representative, and other key influencers.
Held annually in December, the Legislative Preview breakfast serves to connect the Chamber's top investors with an intimate one-on-few setting with our State Representative, State Senator, and local business and community leaders. This breakfast is focused on the Chamber's public policy efforts and legislative priorities for the upcoming spring legislative session.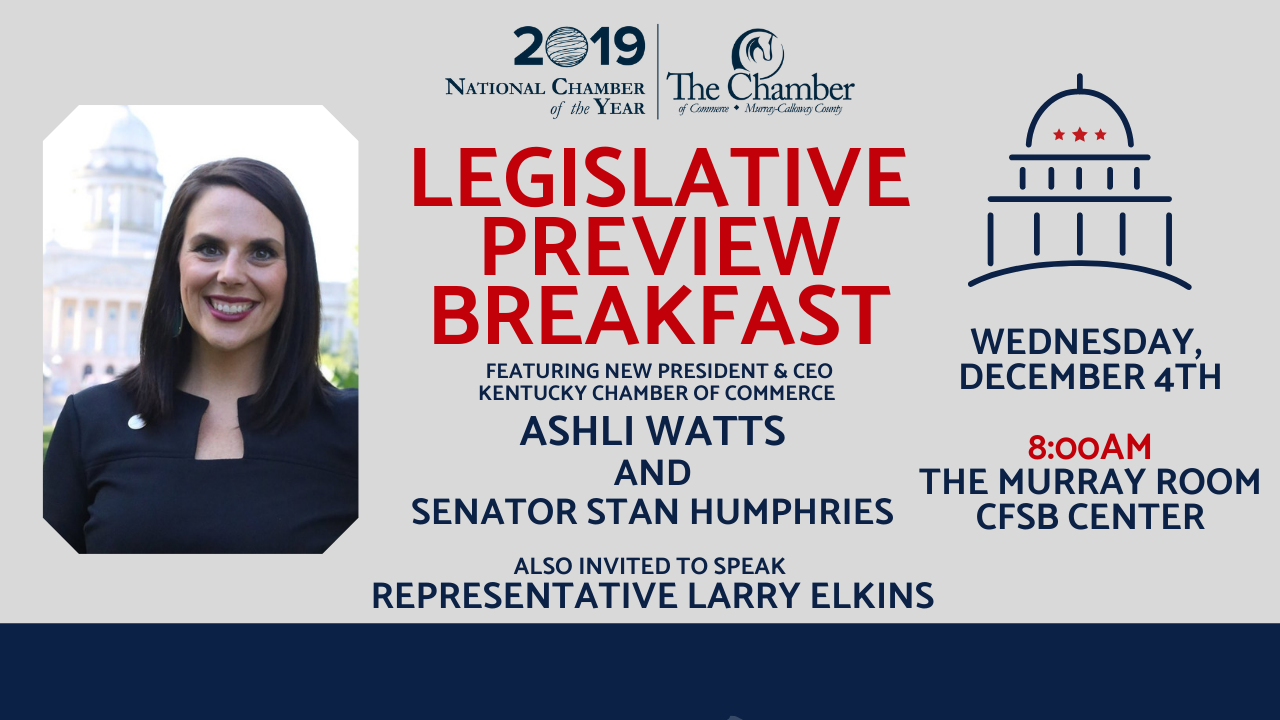 Murray & Calloway County Elected Officials
While The Chamber serves as an independent membership organization, we are happy to have a working relationship with the elected officials of Murray and Calloway County. Learn more and contact our elected officials by visiting their respective sites below: