The Murray Calloway County Chamber takes on the biggest challenges businesses are facing so you can focus on growing yours. We provide opportunities for our members to influence civic, social and economic initiatives that support communty growth.
Every day, the Chamber is advocating for your business interests which translate to your bottom line. Here are a few events and members only benefits that engage your business in public policy.
Conducted annually, the Chamber's advocacy committee surveys members on public policy at the local, state and federal levels impacting you. Those results are then given to policy makers in the form of legislative priorities and feedback.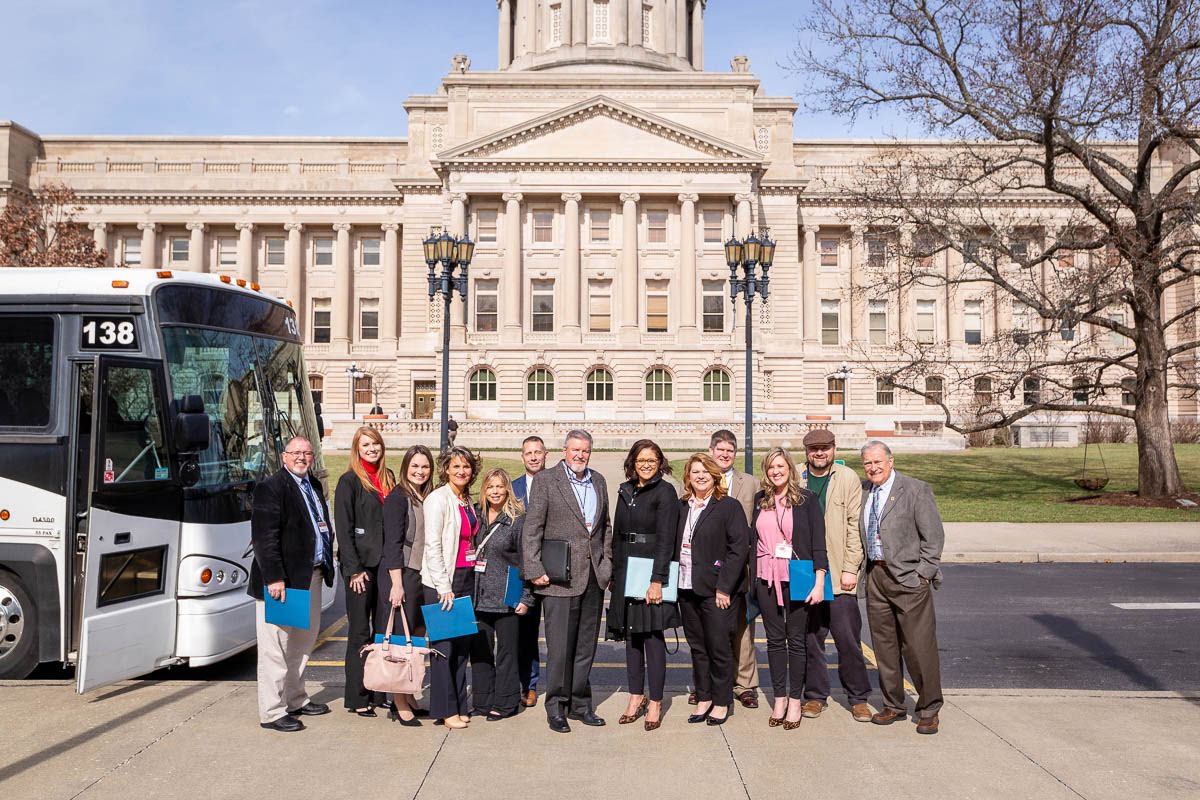 Held in February annually, Calloway to the Capitol (C2C), connects community leaders with policy and decision makers in Frankfort on issues impacting our local Murray-Calloway County community. This is a full day event with meetings with the Governor's office, Cabinet Officials, our State Senator and State Representative, and other key influencers.
Held annually in December, the Legislative Preview breakfast serves to connect the Chamber's top investors with an intimate one-on-few setting with our State Representative, State Senator, and local business and community leaders. This breakfast is focused on the Chamber's public policy efforts and legislative priorities for the upcoming spring legislative session.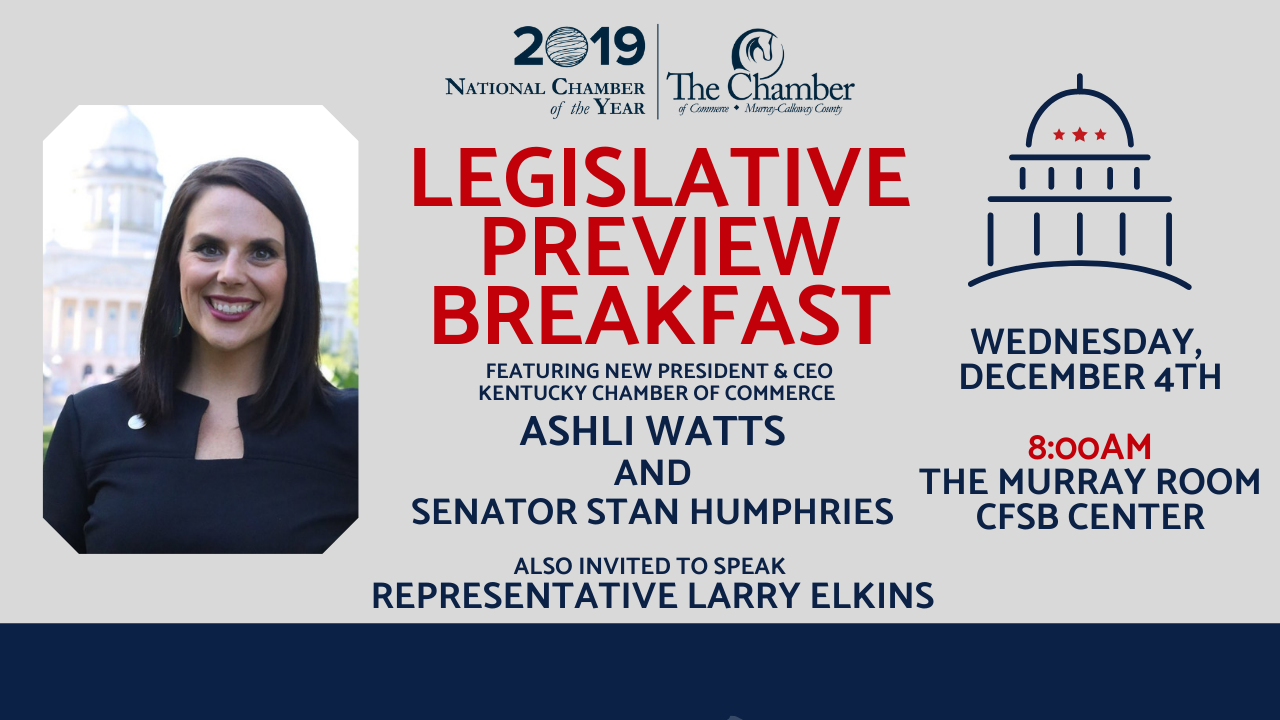 The West Kentucky Regional Chamber Alliance (WKRCA), a formal alliance of chambers of commerce in fourteen counties in far western Kentucky, was founded in 2008. Its purpose is to provide a unified voice for local businesses in the region and to serve as a catalyst for regional leadership and action, bringing together resources for legislative, educational, infrastructure and economic development advocacy.
West Kentucky Thank You Night
The Chamber Leadership Initiatives for Northwest Kentucky (C-LINK) and the West Kentucky Regional Chamber Alliance (WKRCA), representing 26 chambers of commerce in Western Kentucky, are hosting the 13th West Kentucky Thank You Night Reception and Dinner on Thursday, February 13, 2020,
5:00 p.m. EST – 7:00 p.m. EST in the William Exum Center at Kentucky State University (400 East Main Street) in Frankfort.  Register here!
The purpose of this event is to express our appreciation to the administration and House and Senate members for past, present, and future support for Western Kentucky's projects and programs and to spotlight our region.
More than 800 community and business leaders attend this event, including members of the General Assembly, Cabinet officials and other dignitaries. Governor Andy Beshear has been invited to be our keynote speaker.
Murray & Calloway County Elected Officials
While The Chamber serves as an independent membership organization, we are happy to have a working relationship with the elected officials of Murray and Calloway County. Learn more and contact our elected officials by visiting their respective sites below: