Annually the Chamber of Commerce hosts its Annual Business Celebration to recognize and celebrate individuals, businesses, and nonprofits who have impacted our community over the last year.
The 2021 Annual Business Celebration, presented by CFSB, will be held on Friday, October 15, 2021, at the Barn at White Oaks.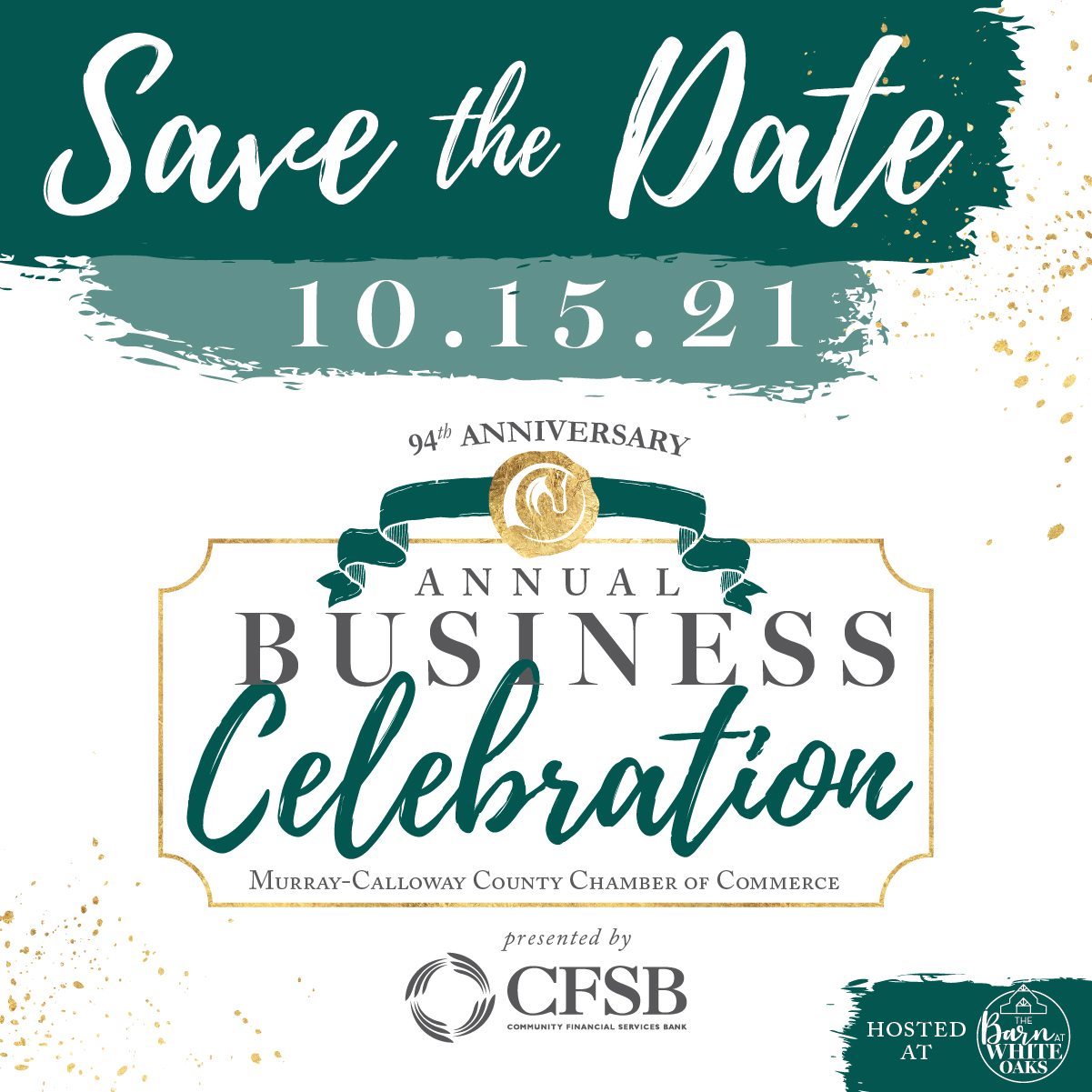 2019 Citizen of the Year
2019 Business of the Year
Industrial Training Services, Inc.
2019 Emerging Business of the Year
Artisan Kitchen of Murray
2019 Woman In Business of the Year
2019 Young Professional of the Year
2019 Nonprofit of the Year
2019 Agricultural Business of the Year
2019 Chair's Award