What is a Chamber Ambassador?
Chamber Ambassadors are an exclusive group of volunteers who work for Chamber member organizations, believe in the Chamber's mission, support their community and provide assistance for many of the Chamber's activities and events. Ambassadors have an opportunity to not only represent and promote the Chamber, but to connect and engage with other members, local elected officials and key business stakeholders, while also promoting their own business at various Chamber events. Being a Chamber Ambassador provides fabulous networking opportunities and offers multiple benefits for you and your business, but it's also a great way to get more involved in your city and region while assisting the Chamber meet its mission.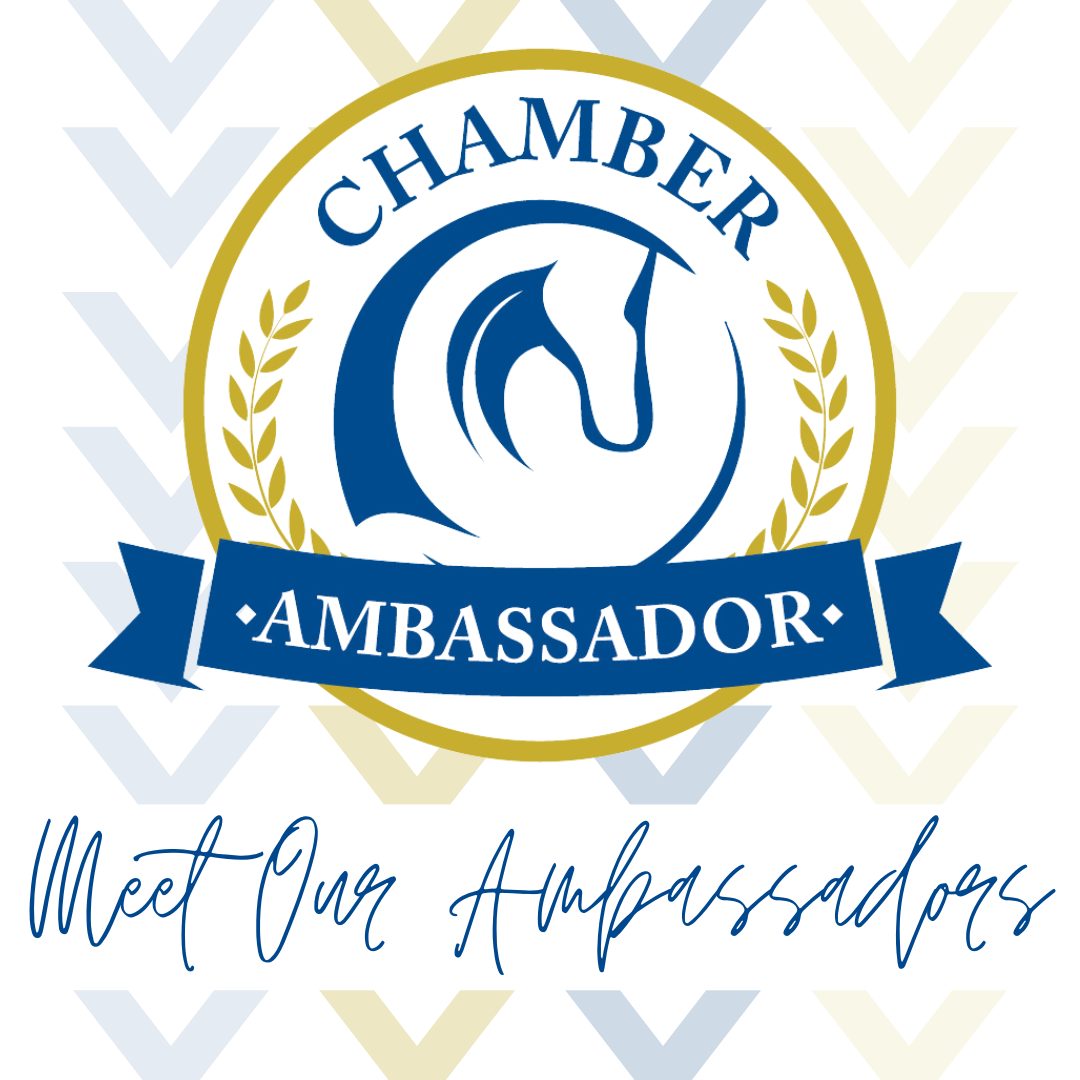 Benefits of Serving as a Chamber Ambassador
Ambassadors improve awareness of Chamber benefits, events & programs
Ambassadors build strong relationships with other Chamber Members
Ambassadors increase their visibility by being recognized on the Chamber website, social media platforms and during events
Ambassadors also increase visibility by attending and leading ribbon cutting celebrations and by serving as greeters at Chamber events
Ambassadors gain contacts and leads with new businesses in town
Ambassadors are viewed as leaders and "go-to" resources for the Chamber
Ambassadors stay informed on what is going on in our local business community
Ambassadors obtain new member contact information prior to it being released to the general membership
Ambassador Policy & Pre-Requisites: Before becoming a Chamber Ambassador, you or the business you represent, must have been an active Chamber member for a minimum of one full year prior to applying. This ensures ambassadors are engaged with Chamber programming, knowledgeable of our services and understand the benefits of membership. In efforts to remain a politically neutral organization, individuals running for office will not be considered for an ambassador role. Please note, to ensure a diverse representation of our ambassadors, a maximum of 2 representatives per business will be accepted to the team. 
Ronnie Pool
Patrick Abanathy
LaCosta Hays
Jennifer Van Waes
Stacie Crowell
Future Grounds Tea & Coffee House
Ashley Heath
Derrick Delaney
Donna Marquardt
The Murray Insurance Agency
Mike Faihst
Nicki Peach
Jim Gray
Tim Stark