The Chamber celebrates Women in Business from owners and managers to staff members by hosting a Women in Business Luncheon each year.
The event is designed to support, develop, and connect female business professionals in our community.  The agenda includes networking opportunities, lunch, and a keynote speaker.
Our 2021 Women in Business Keynote speaker is Channing Lewis, owner of Baxter & Me.  A small town mom turned artist, Channing loves to doodle and spend time with her son, Baxter. After a difficult situation in her personal life, Channing picked up a paint brush and started creating. This hobby led to the creation of Baxter & Me which has now grown into a national brand whose mission is to bring customers scriptural and inspirational decor & gifts that reflect the believer's faith and bring glory to God. Manufactured in Mississippi, each piece of artwork is prayerfully paired with scriptures or hymns and brings the powerful message of God's Word into homes everywhere!
"I am thankful for my struggle, because without it I wouldn't have stumbled across my strength."
-Channing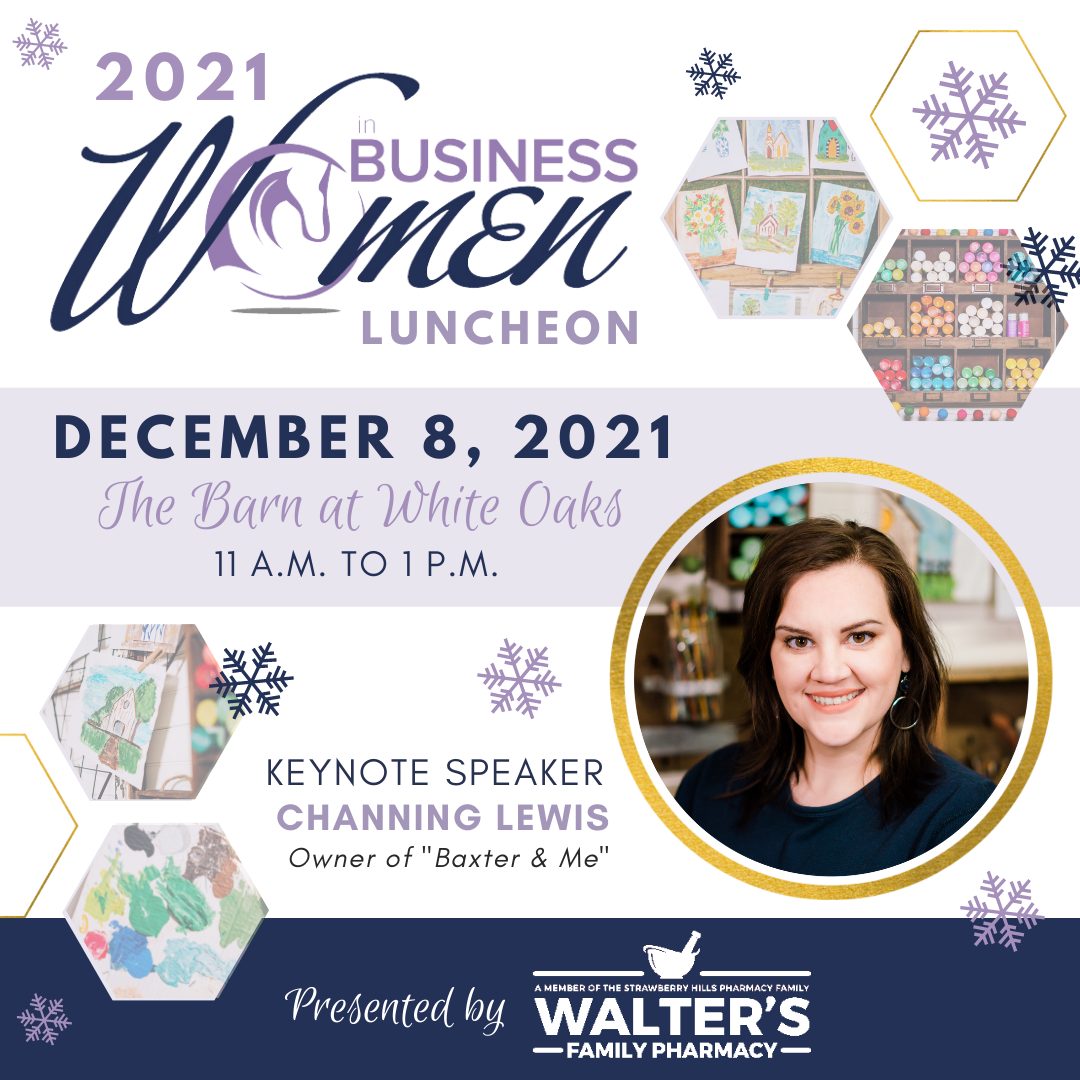 Women in Business Award Recipients
2015 - Betsy Flynn, CFSB
2016 - Jennifer Stubblefield, CCHS Business Teacher
2017 - Lisa Cope, Playhouse in the Park
2018 - Kellie Harlan, Shaffer Coffee Co.
2019 - Sharon Furches, Furches Family Farms
2021- Whitney Cooper, Flowers by Whitney