The Chamber celebrates Women in Business from owners and managers to staff members by hosting a Women in Business Luncheon each Spring.
The event is designed to support, develop, and connect female business professionals in our community.  The agenda includes networking opportunities, lunch, and a keynote speaker.  Each attendee will have the opportunity to nominate a fellow female for the 2020 Women in Business Award which will be presented at our Annual Business Celebration in July.
Our 2020 Women in Business Keynote speaker is Alyson Van Hooser, PLCS. A proud graduate of Murray State University, Alyson is on a sold-out mission to help women succeed in the complex workforce we all know today. Alyson's management experience with Walmart, her leadership experience as a bank manager, insurance advisor, and elected city council member - all by the age of 30 - equip her to relate authentically with the challenges leaders are facing. She deeply understands the price of admission to leadership and the keys for leveling up.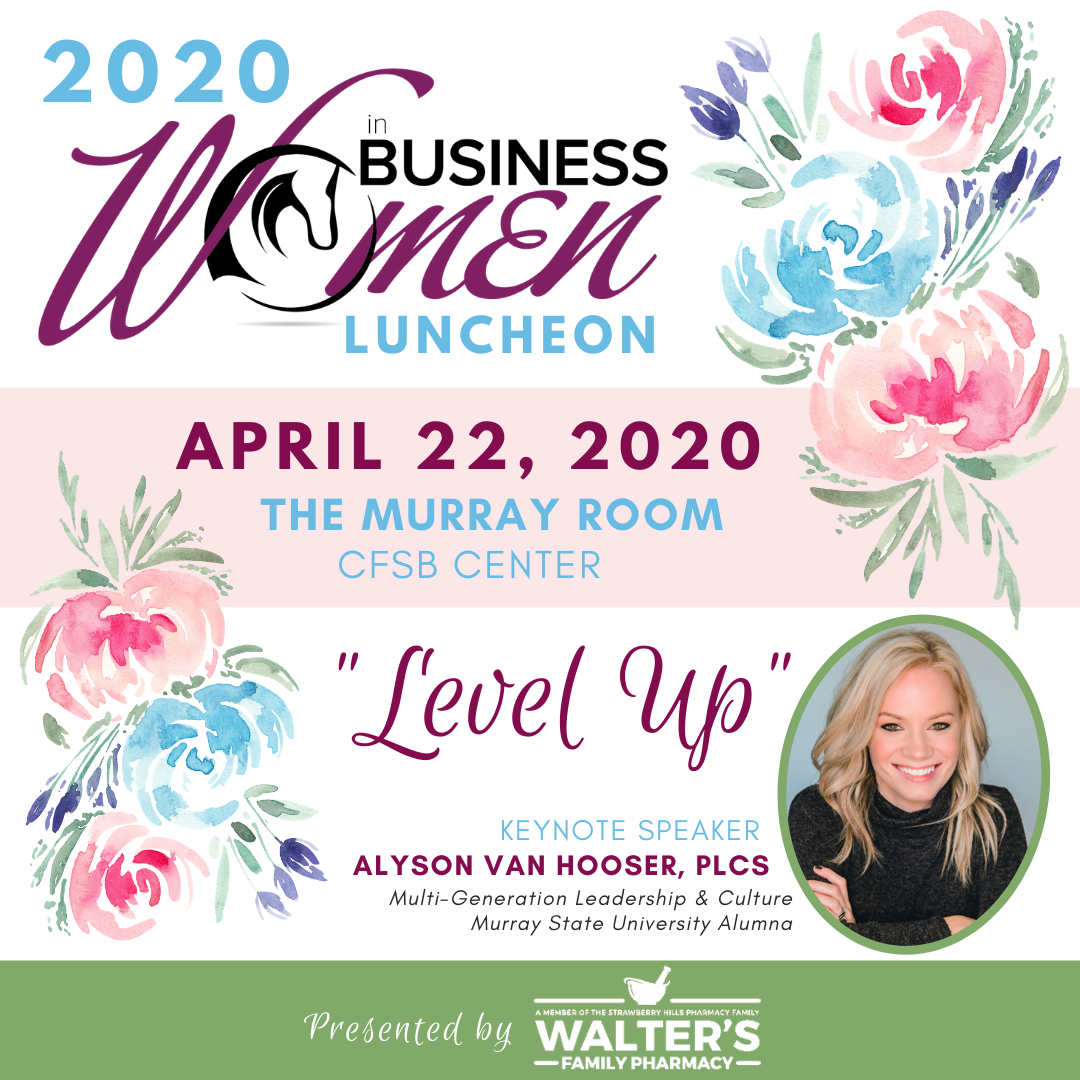 2015 - Betsy Flynn, CFSB
2016 - Jennifer Stubblefield, CCHS Business Teacher
2017 - Lisa Cope, Playhouse in the Park
2018 - Kellie Harlan, Shaffer Coffee Co.
2019 - Sharon Furches, Furches Family Farms