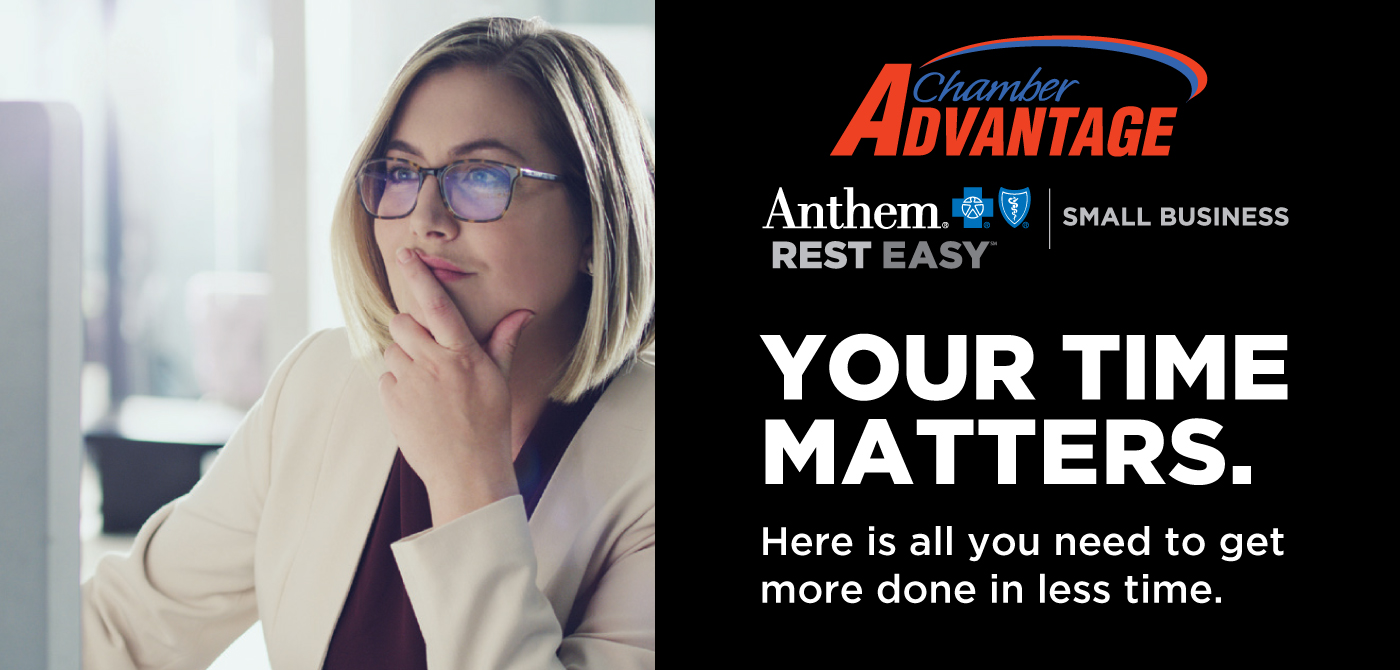 Chamber Advantage: Anthem Rest Easy | Small Business
ChamberAdvantage is a self-funded insurance plan allowing groups with 2-50 employees to join together in a larger, self-funded pool and share in the overall claims risk. With financial protection backed by Anthem's stop-loss coverage, this is a great alternative to the Affordable Care Act plans, providing lower costs and more predictable rates.
ChamberAdvantage will offer a wide array of plan options and any Anthem agent can assist you in choosing the best coverage.
The first effective date for the plans is 10/01/2019, if a group joined effective 10/01 they received a twenty month rate. Should a group come on 11/01 they will have a 19 month rate, 12/01 and 18 month rate, and so on. The first renewal date is June 2021.
Questions?
If you have questions please contact us at the Chamber 270-753-5171
Insurance Agents with questions about quoting please contact your Anthem representative or general agent.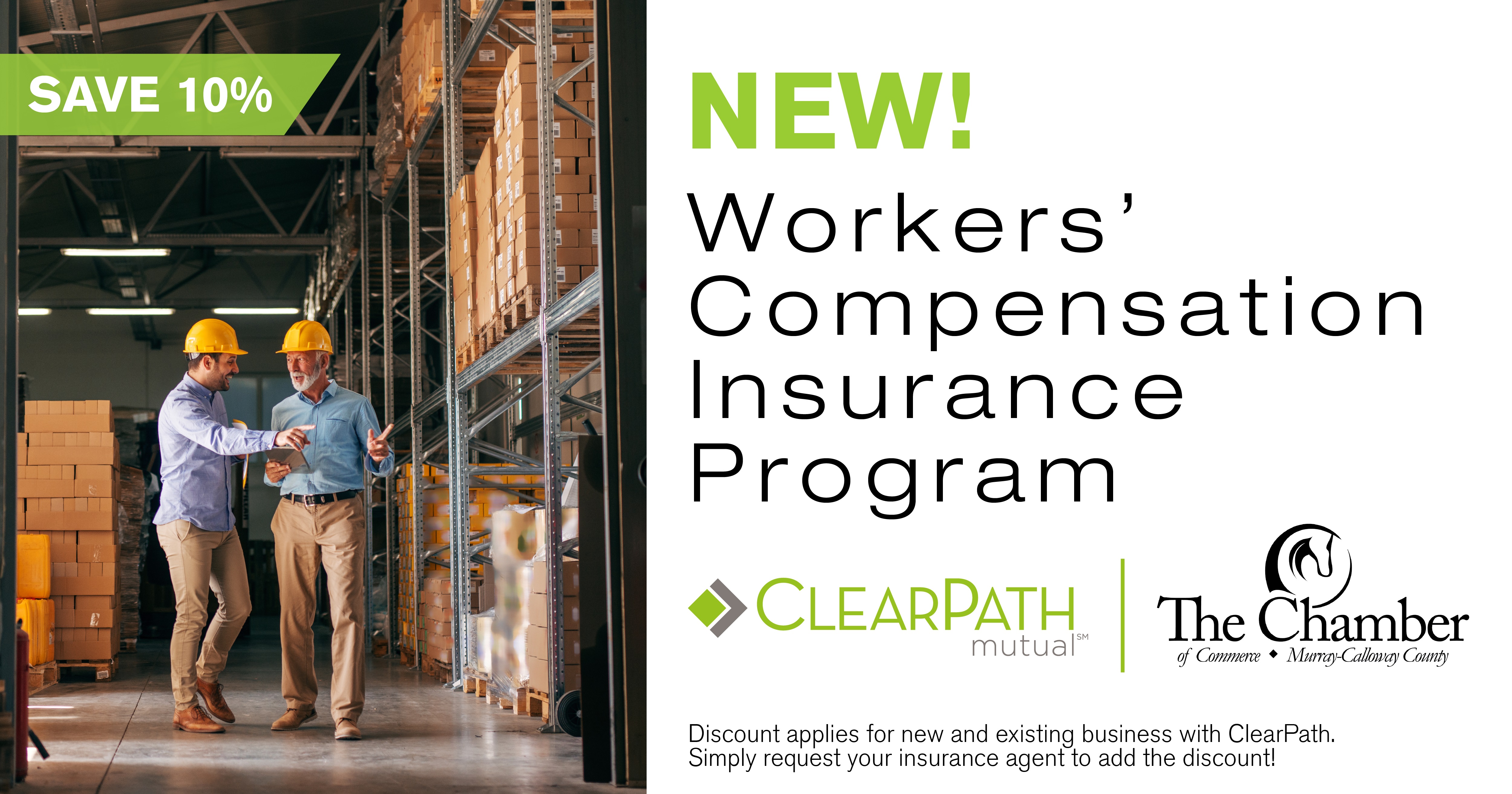 ClearPath Mutual Workers' Compensation Insurance Program
The Kentucky Chamber has a partnership with ClearPath Mutual to offer a cost-saving program to help businesses save 10% on workers' compensation insurance.*
Additionally, local chambers throughout Kentucky have come together to offer this discount to their members. If you are a member of the Kentucky Chamber or any of our partnered local chambers you are eligible to save 10% with ClearPath. You can see a full list of partners at KYChamber.com/clearpath
**Please note: if you are a member of the Murray-Calloway County Chamber of Commerce, you are eligible for this cost-saving program.**
Who is ClearPath Mutual? Formerly KESA, ClearPath is a Kentucky company headquartered in Louisville and operating and dedicated to the Commonwealth for more than 70 years. Contact your workers' compensation insurance representative to request a Chamber proposal from ClearPath Mutual. If you do not have an agent, please reach out to Hailey Anderson, Director of Membership Development, at hailey@mymurray.com.
INDIVIDUAL HEALTH INSURANCE PLANS NOW AVAILABLE
Individual Health Plans that work for you are now available. After speaking with Anthem Director Harry Hayes last week, we are excited to announce a new partnership with Anthem Blue Cross Blue Shield on health insurance options for entrepreneurs, individuals, gig workers, and 1099 contractors. Open enrollment and cancel anytime. Get a quote for the new Anthem Enhanced Choice plan quote by contacting your 
local health insurance agent.
 For information on the plan, see this 
FAQ pdf.
Qualifications: (must be a member of our Chamber)
64 years and nine months or younger to apply as of effective date
U.S. citizen or national or be a lawfully-present non-citizen
Resident in the state in which you are applying
Agreement to pay the cost of the required premium
Not entitled to or enrolled in Medicare Parts A/B, C, and/or D
Not covered by any other group or individual health benefit plan
Not currently incarcerated
Satisfactory proof of dependent eligibility (if applicable and needed)
Qualified under this contract on the effective date.