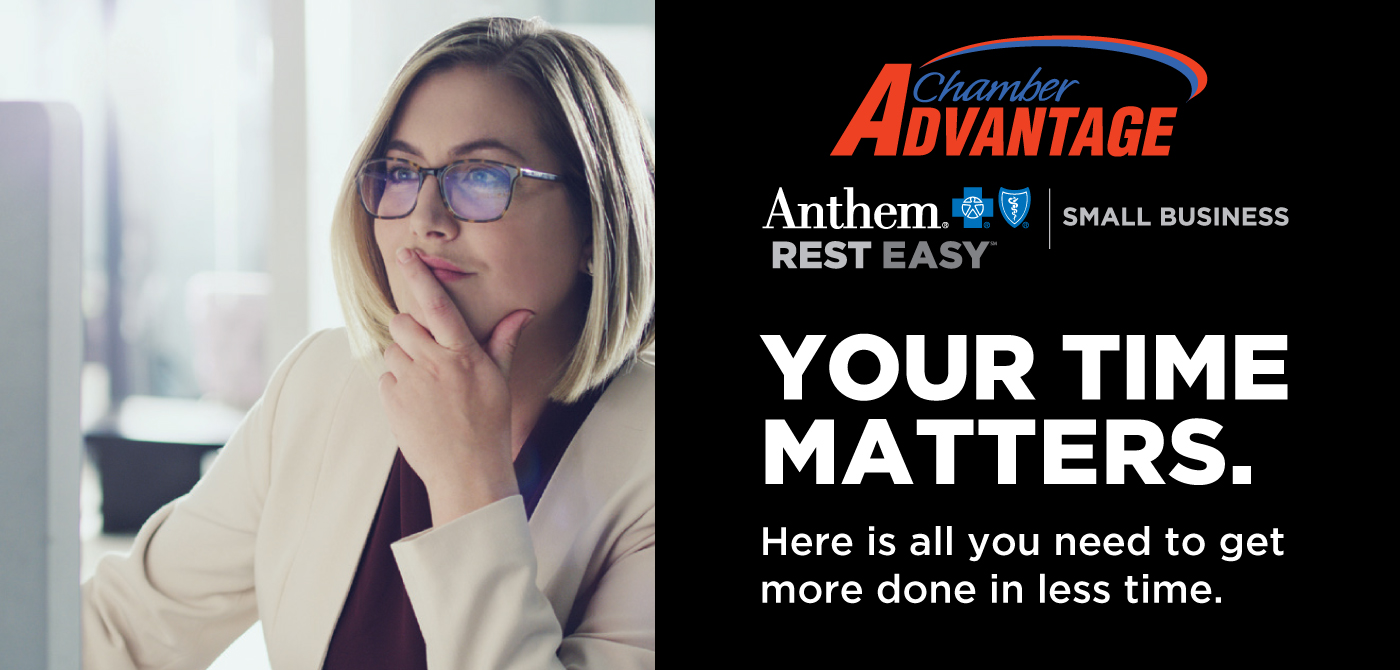 Chamber Advantage: Anthem Rest Easy | Small Business
ChamberAdvantage is a self-funded insurance plan allowing groups with 2-50 employees to join together in a larger, self-funded pool and share in the overall claims risk. With financial protection backed by Anthem's stop-loss coverage, this is a great alternative to the Affordable Care Act plans, providing lower costs and more predictable rates.
ChamberAdvantage will offer a wide array of plan options and any Anthem agent can assist you in choosing the best coverage.
The first effective date for the plans is 10/01/2019, if a group joined effective 10/01 they received a twenty month rate. Should a group come on 11/01 they will have a 19 month rate, 12/01 and 18 month rate, and so on. The first renewal date is June 2021.
Questions?
If you have questions please contact us at the Chamber 270-753-5171
Insurance Agents with questions about quoting please contact your Anthem representative or general agent.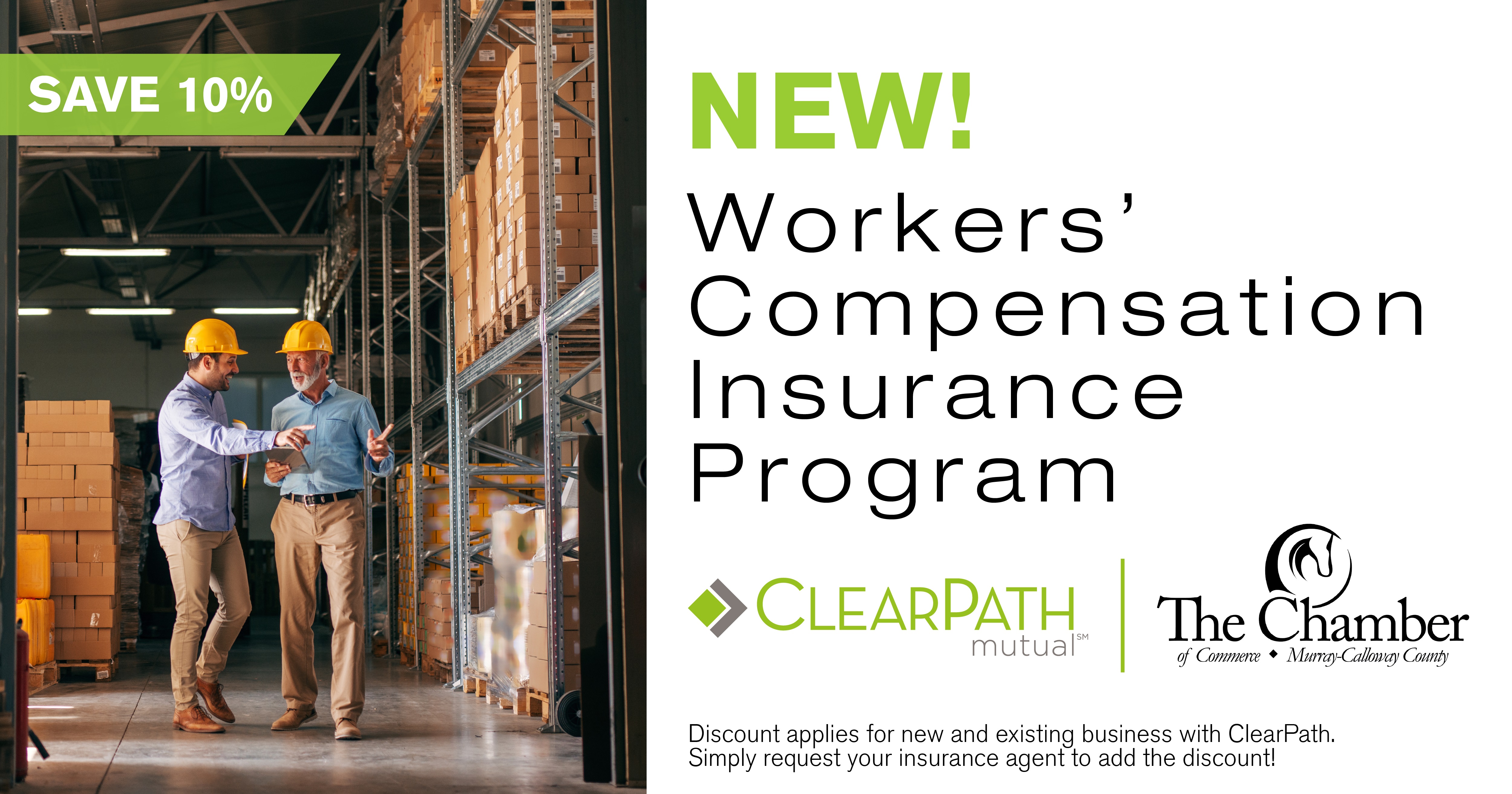 ClearPath Mutual Workers' Compensation Insurance Program
The Kentucky Chamber has a partnership with ClearPath Mutual to offer a cost-saving program to help businesses save 10% on workers' compensation insurance.*
Additionally, local chambers throughout Kentucky have come together to offer this discount to their members. If you are a member of the Kentucky Chamber or any of our partnered local chambers you are eligible to save 10% with ClearPath. You can see a full list of partners at KYChamber.com/clearpath
**Please note: if you are a member of the Murray-Calloway County Chamber of Commerce, you are eligible for this cost-saving program.**
Who is ClearPath Mutual? Formerly KESA, ClearPath is a Kentucky company headquartered in Louisville and operating and dedicated to the Commonwealth for more than 70 years. Contact your workers' compensation insurance representative to request a Chamber proposal from ClearPath Mutual. If you do not have an agent, please reach out to Hailey Anderson, Director of Membership Development, at hailey@mymurray.com.