The Murray-Calloway County Chamber of Commerce launched Young Professionals of Murray (YPM) in 2015.
YPM provides professional leadership development opportunities and networking for Murray and Calloway County future leaders between the ages of 21-40.
The group holds monthly lunch meetups at local restaurants to network and build relationships, as well as social activities, educational seminars, and service projects throughout the year.
For more information on how to get involved, contact Hailey at hailey@mymurray.com or 270-753-5171.  You can also connect with us on Facebook!
To connect young leaders in Murray-Calloway County while developing and empowering them to grow.
CONNECT – focus is on networking and getting to know each other professionally and socially
SERVE – engaging the community in philanthropic and volunteerism efforts
GROW – produce professional development programming that grows young leaders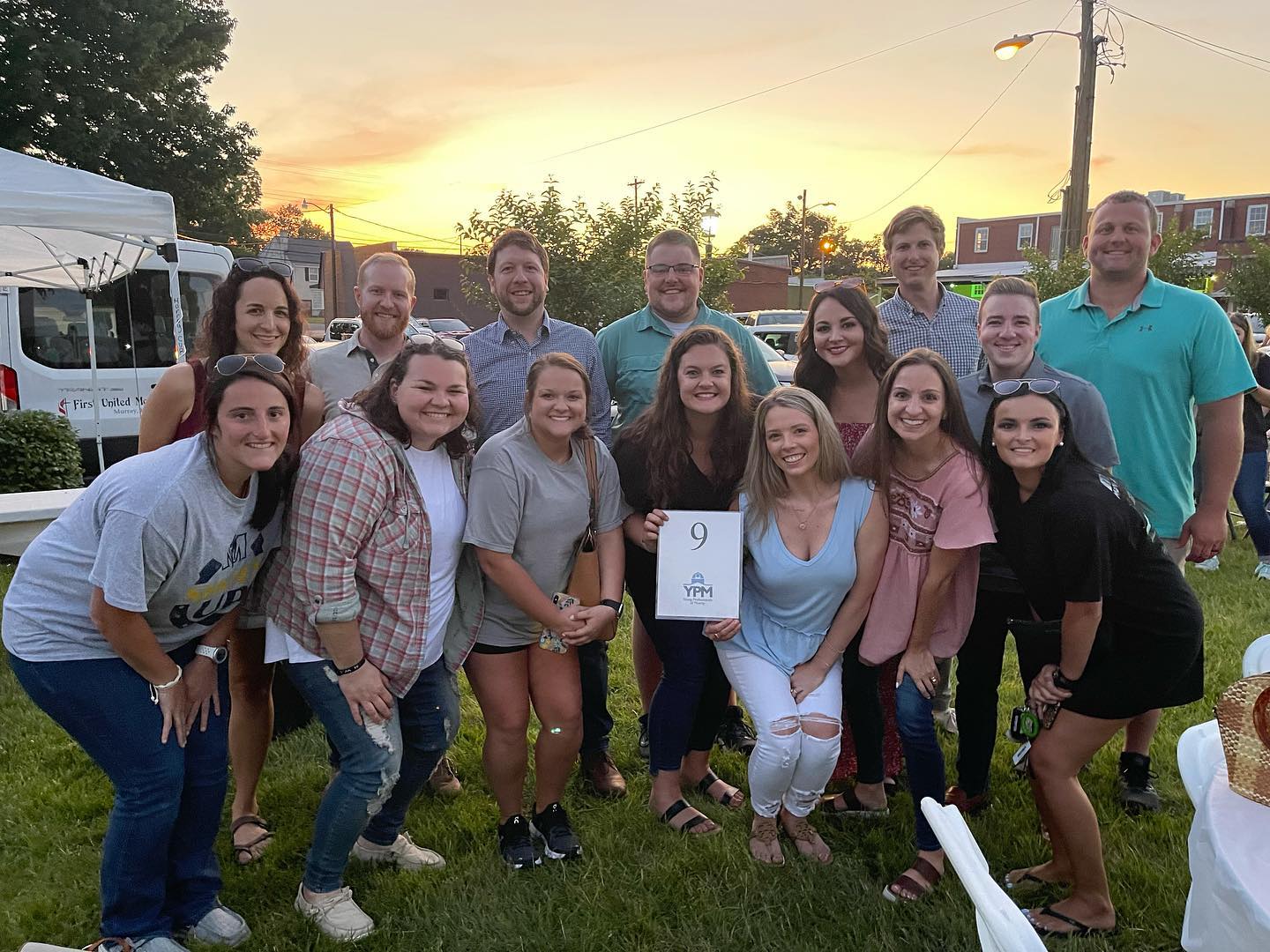 Rachel Ross Denson | First Trust Home Loans | 2023 Chair
Colin FitzGerald | Edward Jones Financial Advisor | Immediate Past Chair
Mark Stubblefield | Tony Page CPA
Chandler Cohoon | The Murray Insurance Agency
Kelsey Johnson | Murray State University & Kopperud Realty
Christian Barnes | Murray State University Town & Gown Program
Derrick Delaney | The Murray Bank
Kayla Huggins | Alpha Omicron Pi International Headquarters
Hailey Anderson, Staff Liaison | Murray-Calloway County Chamber of Commerce
2023 Lunch Meetup Schedule
YPM monthly lunch meetups take place the second Tuesday of every month (unless noted due to holidays) at 11 a.m. at various Chamber member restaurants.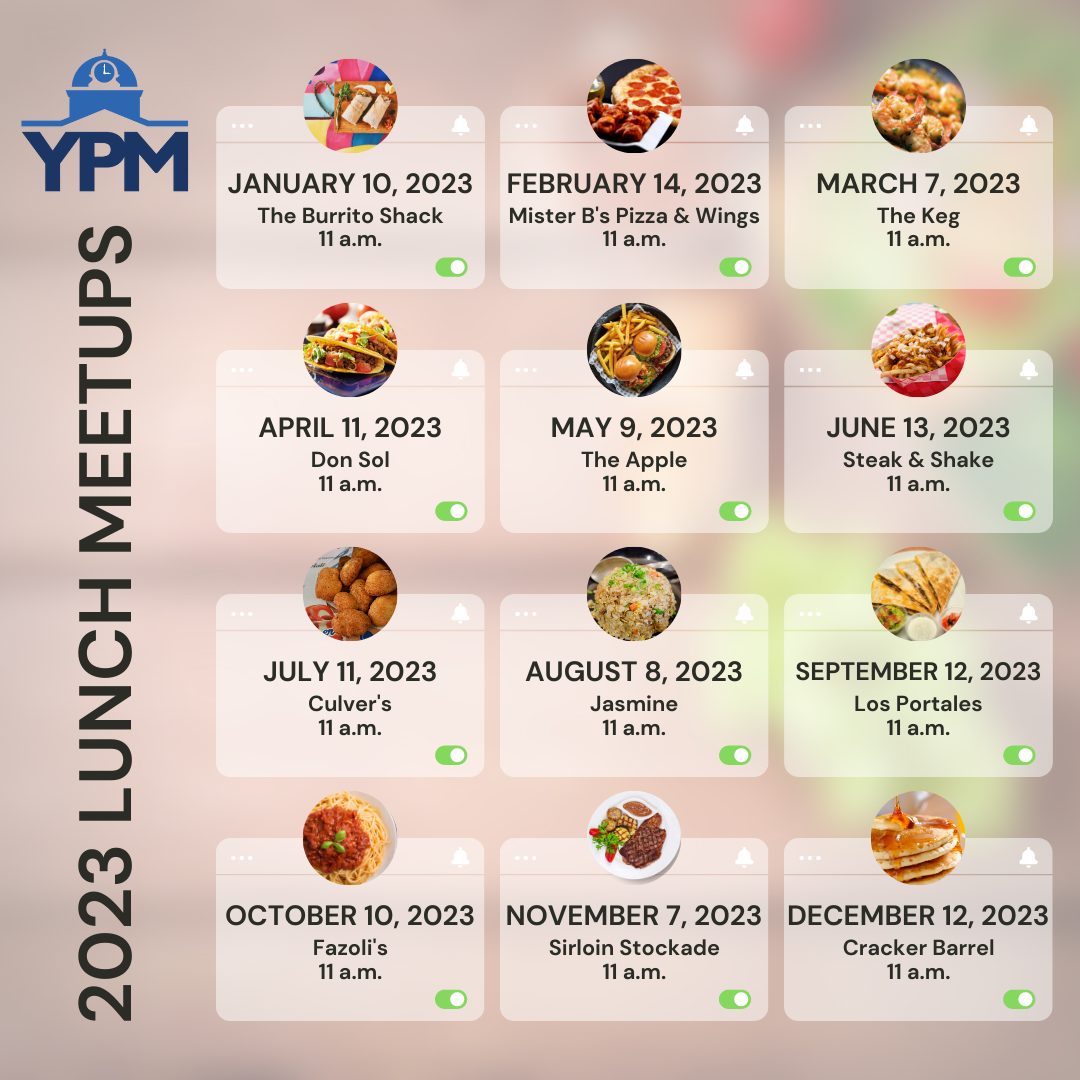 Stay up-to-date with all things YPM via our monthly newsletter.