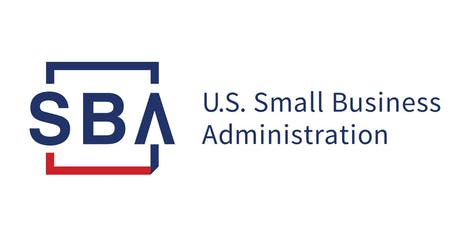 SBA Economic Impact Disaster Loan (EIDL)
U.S. Small Business Administration (SBA) has shared the following about Disaster Relief Loans through SBA.
Very important links are at the bottom of this form that should be completed by any small business applying for an SBA Economic Impact Disaster Loan (EIDL).
Kentucky can now accept applications on www.sba.gov/disaster. Please see the links below for the forms that need to be filled out. Please reference this FACT SHEET as well.
For additional information, please contact the SBA disaster assistance customer service center. Call 1-800-659-2955 (TTY: 1-800-877-8339) or e-mail disastercustomerservice@sba.gov.
Visit SBA.gov/disaster for more information and updates.
No cost to apply
You can apply, qualify, but then later decide you don't need  it.
Applications once received will take 3 to 4 weeks to process
These loans may be used to pay fixed debts, payroll, accounts payable and other bills that can't be paid because of the disaster's impact.
The interest rate is 3.75% for small businesses without credit available elsewhere; businesses with credit available elsewhere are not eligible. The interest rate for non-profits is 2.75%.
The first loan payment is deferred 12 months from date of promissory note
SBA offers loans with long-term repayments in order to keep payments affordable, up to a maximum of 30 years. Terms are determined on a case-by-case basis, based upon each borrower's ability to repay.
Loans under $25,000 do not require collateral / Loans over $25,000 will require collateral
Write on the application "This loan request is pursuant to the Corona Virus Disaster" or something very similar.
SBA is being flexible on underwriting however positive cash flow and evidence of repayment is still required.
There is no "credit elsewhere test" or denial letter required from banks
Application Guidance
Print or fill out documents before applying, helps with process
SAVE often when applying
Project what you need to keep business operational and write it on the application
**We just learned today of an issue regarding sole proprietor small businesses. Some business applicants are not checking the correct option when applying and consequently getting kicked off the Disaster Loan Application Portal. Please be aware that sole proprietors MUST select the Economic Injury (EIDL) Loan Option, shown in the screenshot below, in order to proceed with applying for the EIDLs for the COVID-19 disaster declaration. If they select the wrong option, they do not have to re-register but they will need to start the application again.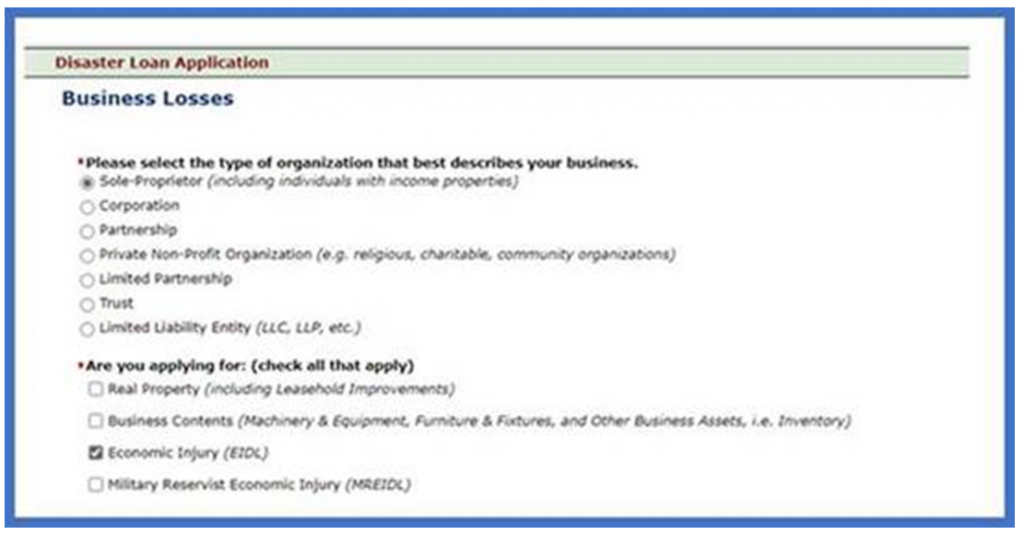 Lenders have the authority to defer payments up to 6 months.
The borrowers financial information should be reviewed and analyzed in accordance with prudent servicing and lending practices to ensure that the borrower's cash flow problems are temporary and that the borrower is otherwise viable prior to granting a deferment.
 The SBA has requirements for reporting loans that is in deferral.
 The loan must be reflected in the 1502 report with a status "4". This advises the SBA that the principle or principle interest (P&I) payments have been deferred.
In addition to status "4", the next installment due date, which is the date the borrower is scheduled to make its next payment, should be the date the borrower is to resume making payments. Status "4" should be entered every month the loan is in deferred status.
 You should document the loan files with justification that deferment is due to COVID-19 economic disruption.