The Murray Calloway County Chamber of Commerce is dedicated to helping ensure a positive business climate. As the coronavirus continues to spread and has reached the United States, it is important that we are prepared to handle the issue. Below are resources we have gathered to help educate employers on the coronavirus.
We want to remind everyone that the Murray-Calloway County Chamber of Commerce is not a health official or government official. Our goal is to share information that is accurate and unbiased in a timely manner.
If you are sick or feel sick, please contact your healthcare provider and follow their instructions. The COVID-19 Hotline is (800) 722-5725. Local Health Department 270-753-3381.
What we are doing here at the Chamber:
During this time of uncertainty, we are dedicated to the safety of our employees, while providing essential services to our members. The Chamber is implementing the following practices:
The Chamber will resume normal business hours. Masks must be worn.

The Chamber made the decision to be closed to all in-person interaction at peak pandemic time and worked remotely from home on limited staff. We will be checking voicemails daily, but also feel free to email Hailey at hailey@mymurray.com.
We have postponed in-person group meetings and events in an effort to flatten the Coronavirus curve.
We are restricting travel until safe to do so.
We have closed our office to outside meetings and visitors.
We are encouraging all employees and investors to continue to support our local businesses to minimize the impact on our local economy.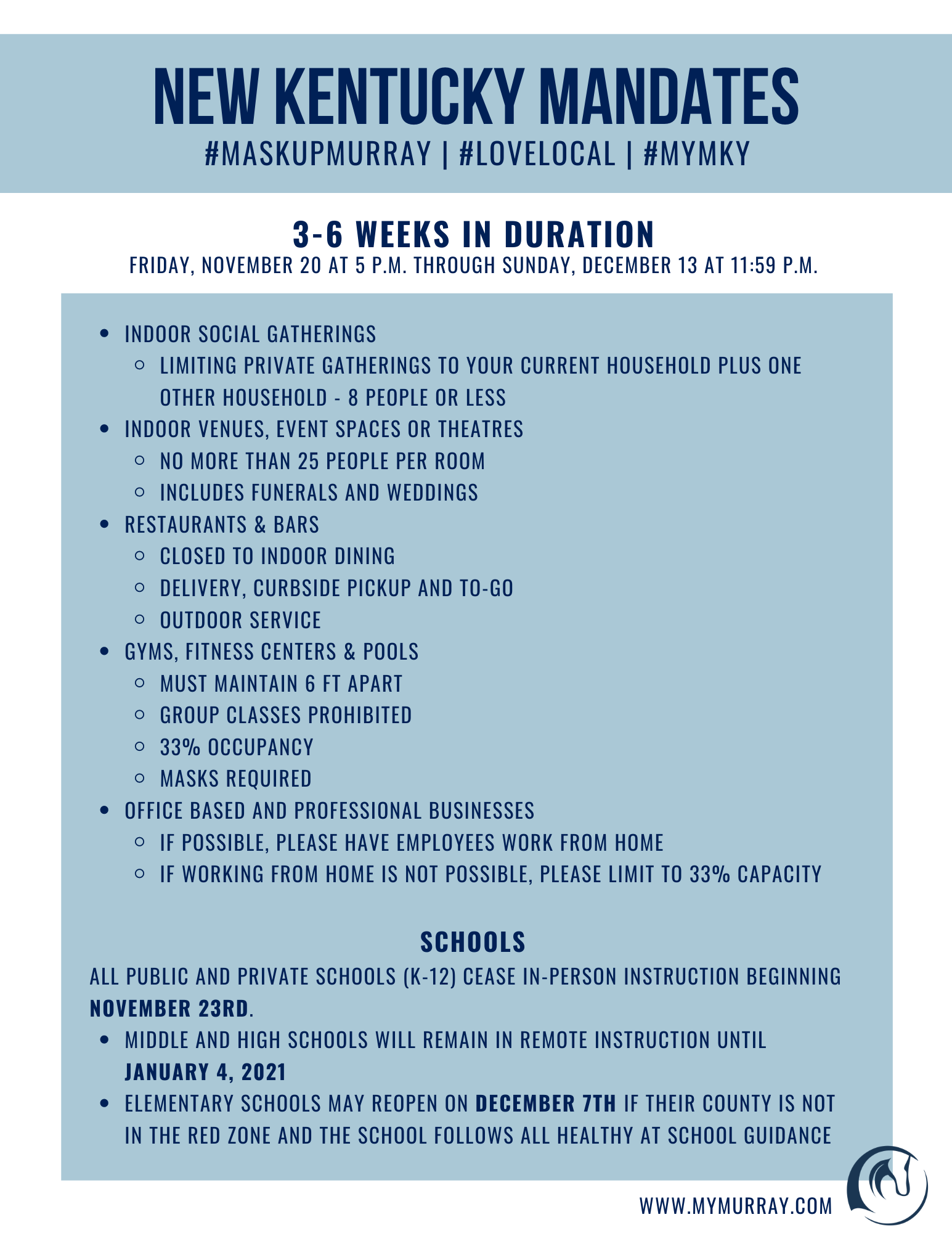 Call Kentucky's COVID-19 Hotline: 1-800-722-5725
Call 1-800-KY-SAFER to report to government those not complying with Governor's guidance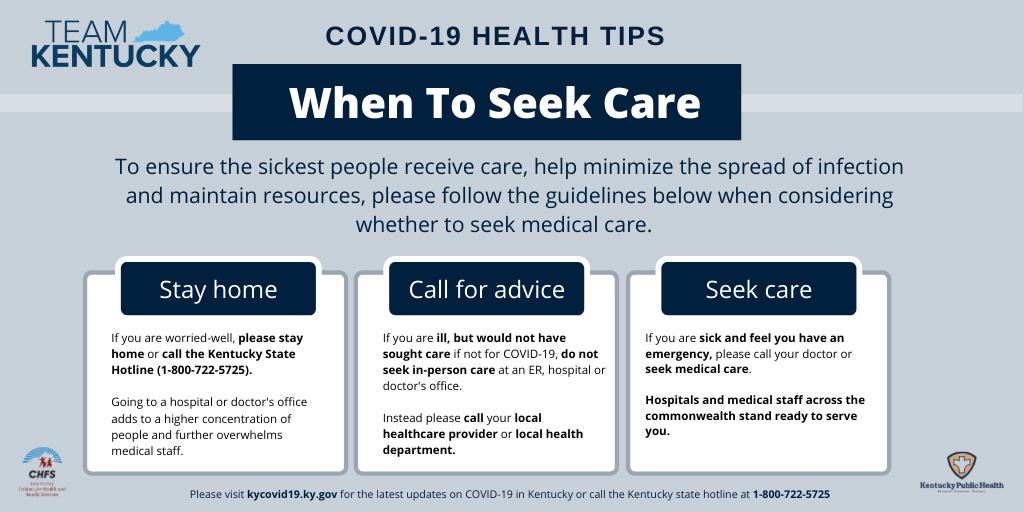 How does Coronavirus spread?
Coronavirus generally spreads between people within 6 feet of each other through respiratory secretions, especially coughing and sneezing. It is not currently known whether the virus can be transmitted by touching a surface with the virus on it.